Success Story: Big Celebration, Intimate Vibe.
Success Story: Big Celebration, Intimate Vibe.
Isagenix Celebrates Attendees in a Way that Reflects it Values
Fast Company spoke with Isagenix, the health and nutrition giant. They spoke about creating an atmosphere of intimacy and wellness. And how to do so at a large celebration event in Las Vegas.
Competing for attention is more challenging than ever. Especially in the age of "FOMO" – "Fear Of Missing Out." There is a huge importance of cutting through today's barrage of media and pass time options. To attract the attention of its customer-entrepreneurs.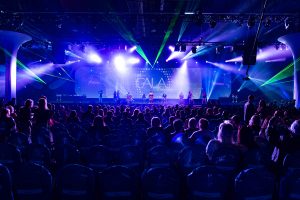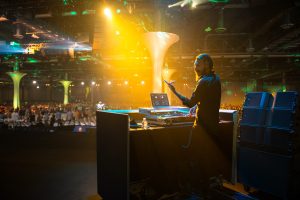 Isagenix is a direct seller of health and nutrition products. They started hosting its Global Celebration with just 2,500 attendees in 2010. The event's growth has since mirrored the company's growth. The most recent event attracted 15,000 in-person attendees and 20,000 remote participants. Isagenix's director of event management, spoke to Fast Company. Storey Pryor, discussed the challenge of preserving a sense of belonging in a constantly growing event. Pryor emphasized the opportunities through the partnership with The Venetian. These include:

A wide variety of healthy menu options.
An emphasis on sustainable practices. Including becoming Gold LEED certified.
A family-friendly environment.
The ability to accommodate and entertain all attendees under one roof.
Cutting-edge technology to optimize the attendee experience.
Isagenix's collaboration with The Venetian has enabled the company to mount a blockbuster annual event. An event that is aligned with the company's history, values, and culture.