380SF Small Meeting Rooms
The 380SF Meeting Room is situated on the 2nd floor of the Convention Center.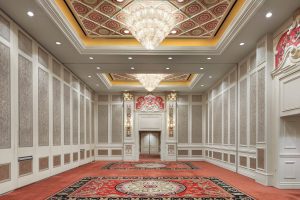 380SF Meeting Room Stats
Space Type
Meeting Room
Square Feet
380
Square Feet
380
people capacity per room layout
380SF Meeting Room Details
Location

Bassano 2603 -- Convention Center Level 2

Combinations

The 380SF Meeting Room may be combined with other rooms to create a variety of larger meeting spaces ranging from 741 square feet to 2,192 square feet.
View our Las Vegas meeting rooms page for more meeting options.