With over 30 award-winning restaurants to choose from, The Venetian Resort is the ideal place for your group dining needs. What's our secret? Our world-renowned chefs Wolfgang Puck, Thomas Keller, Lorena Garcia, and more offer over 10 different cuisines to savor. We host a variety of events and can help you with all the planning. Our capacities range from 12 to 600, with seated and reception options. From large groups to private dining and everything in between, we can scale to suit your needs. 
Submit A Group Dining Request
Tailored Group Friendly Dining
Kicking off your bachelorette weekend with a grand dinner? Sharing dim sum in the Neon Koi Fish room at Mott 32 offers style and incredible cuisine in one place. Does your business event need a more laidback venue, perhaps the Barn House at Yardbird is what you need? There's even outdoor dining to be enjoyed on the Patio at Bouchon. And those locations are just the beginning. All our restaurants are available for full or half buyouts. Plus, many of the venues have private or semi-private rooms. To elevate your group dining experience, many restaurants offer custom menus, personalized cocktails, and wine service. Our goal is to make your vision a reality.
Ultimate Group Dining Destination
Our signature restaurants are perfect for group dining in Las Vegas. Not only do we have James Beard winners on our roster, but we have an entire resort of amenities to enjoy. The Grand Canal Shoppes feature over 160 stores to peruse at your leisure. Our entertainment calendar is packed with performances throughout the year. Best of all, you can get in on the action of our famed casino floor. We have everything you need to make your group dining experience a spectacular success.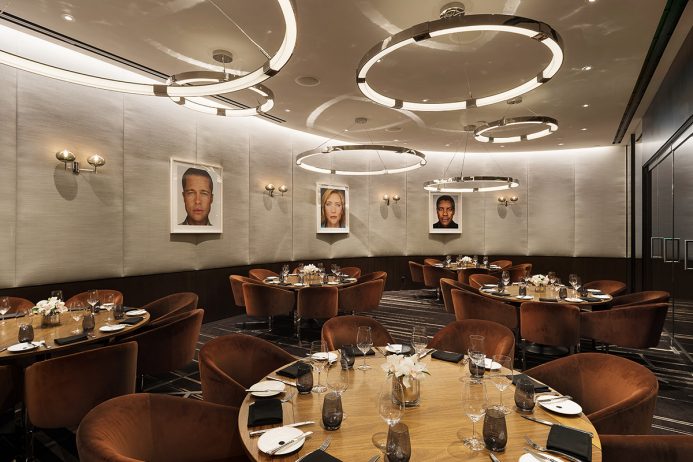 Far more than a collection of restaurants, The Venetian Resort is more of a dynamic collective of world-class chefs...

Eater.com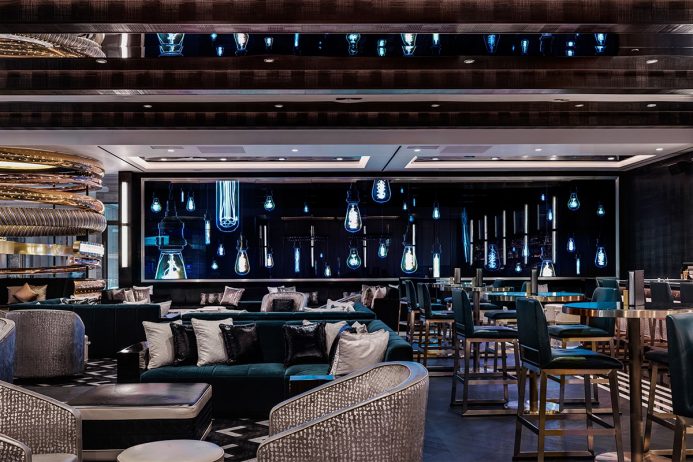 Nightlife Perfect for Groups
Cocktails and conversations call for unparalleled nightlife. Our bars offer unique destinations for your needs. Do you have a small group? Rosina Cocktail Lounge is the perfect elegant option for an intimate setting. Electra Cocktail Club is the high-energy hotspot with an entire wall of custom digital art that transforms throughout the evening. Each venue exudes sophistication with superb cocktail craft. Each venue has a unique vibe that gives you the choices you need to suit any celebration or event. The bars are all available for full or partial buyouts.
"…luxury, class and stunning drinks."
– Las Vegas Weekly