This exciting event has been completed.
Ultimo: Le Grand Voyage
Spend a dream weekend in Las Vegas while taking a culinary journey with the world's greatest chefs. The fourth annual Ultimo, the city's most extravagant food and wine event. Include lavish feasts and exceptional experiences from an international roster. With luxury brands, chefs, and wineries. All presented in partnership with Southern Glazer's Wine & Spirits and Robb Report. 
Musical Act
Madilyn Bailey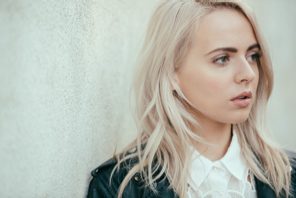 Born in small town Wisconsin, Madilyn Bailey took to YouTube to help share her music. Since her start in 2008, Madilyn has accumulated over 500 million lifetime views. Most notably, her cover of Sia's Titanium has been viewed 80 million times and moved over 300K singles. With a following of more than 3M subscribers, Bailey has played shows all over the world. In 2015, she signed her first label deal with Warner label PlayOn in France and has built an immense following in that territory with strong radio support. Madilyn's "Wiser EP" released, July 2016 was her first original project and peaked the iTunes charts at number 11 worldwide.
Gallery
Explore Ultimo, A Weekend of Excellence