This exciting event has been completed.
Las Vegas' 8th Annual NF Hope Concert.
Benefit
An inspiring evening of music in support of a critical cause.
The Strip's most notable headliners will come together in the fight against Neurofibromatosis (NF). For the eighth annual Las Vegas NF Hope® Concert. Proceeds from the event will benefit Neurofibromatosis Network. This organization serves families and individuals suffering from Neurofibromatosis (NF). A portion of the proceeds will benefit the Nevada Childhood Cancer Foundation. To the support of Southern Nevada families touch by this common, yet seldom supported disorder.
The Hope Concert is produced by former JERSEY BOYS star Jeff Leibow and his wife, Melody. It drew the largest names in Las Vegas show business. The concert was hosted by radio personality, Chet Buchanan.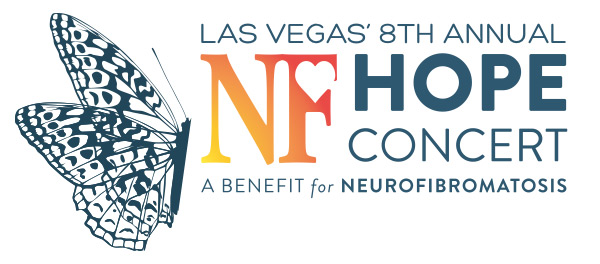 Las Vegas' 8th Annual NF Hope Concert
A benefit for Neurofibromatosis