The Venetian Resort was inspired by the spirit of Italy and her people – a spirit that endures during this time. Love is the pillar of our resort, and it is reflected in everything we do. Our people have always made the difference. And now, we stand together with our Team Members as we share love and hope with the world. Stay safe, and keep your love burning brightly.
Sharing The Love
It's our community that lifts us up.
We are committed to returning the love in many ways.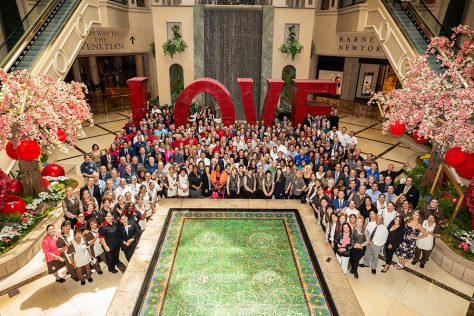 In Our Family
Our parent company made a promise to our 10,000 Team Members. During the crisis, they received pay and healthcare benefits. We even gave emergency pay to employees of some of our restaurant partners. "It's not only the right thing to do, it's good business," said our Chairman and CEO Sheldon G. Adelson. Our people have always been the secret to our success.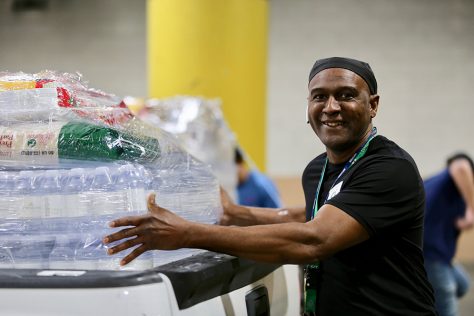 Throughout Las Vegas
We donated $250,000 to help the community. We also donated items like food and water to Three Square, Communities In Schools, and Share Village Las Vegas. An additional $200,000 went to Nevada Partnership for Homeless Youth. We also worked with other local programs to provide food for those without homes.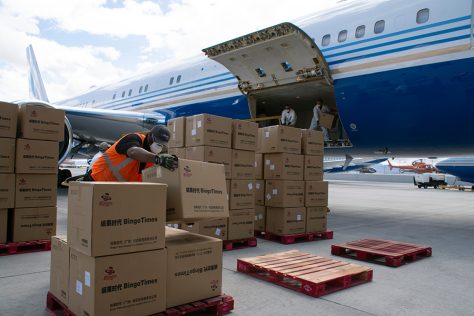 Across the Nation
We donated millions of pieces of equipment to help our country. Things like masks, test kits, and protective suits. All of these helped healthcare workers and emergency workers during the crisis.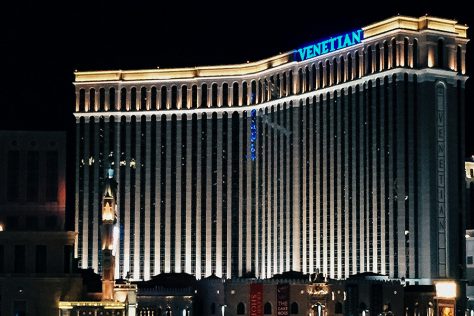 Around the World
We saluted the millions of heroes everywhere who helped during the crisis. For instance, we transformed the lights of our tower signs with the colors of the flags of the United States and Italy. Every evening, our outside lights were lowered to show a message of LOVE in our windows.