Traditional & Unique Las Vegas Wedding Venues
With a setting as gorgeous as The Venetian Resort, it's easy to find inspiration for your wedding ceremony. Having a count of your guest list is great when looking to choose your Las Vegas wedding venue. An elegant traditional option to consider is our chapel. The Venezia Gardens are one of the best outdoor Las Vegas wedding venues. The LOVE sculpture is a beautiful backdrop to choose from for your nuptials. Each venue can be personalized with romantic touches for a picture-perfect scene.
View Venues
Your wedding day is a romantic celebration for you and your partner to treasure. Start your forever at one of the best places to get married in Vegas, The Venetian Resort. We have several package options that can be tailored to your needs. Including, all inclusive Las Vegas wedding venues, luxury wedding venues, and more. With a variety of venues, you'll be sure to find the right setting to say "I do."
View Packages
Hours
Daily: 9:00 a.m. - 5:00 p.m.
Site visits by appointment only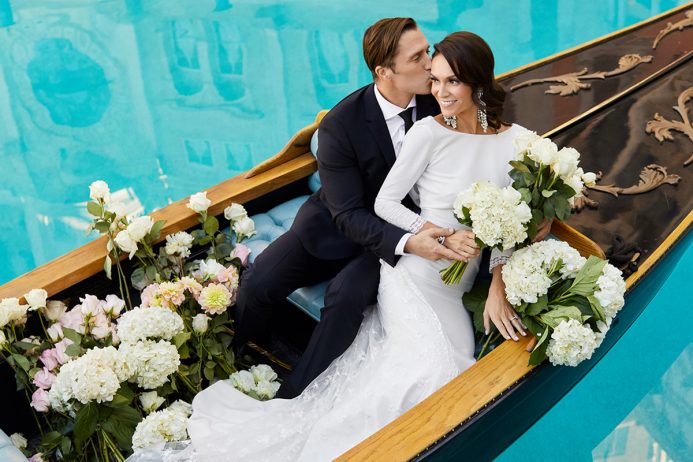 All Inclusive Las Vegas Wedding Packages
We know "how to plan a wedding" is in your recent search history. That's why each of our all-inclusive Las Vegas wedding venue packages comes with a wedding planner. With their expertise, your wedding experience is in good hands.
Contact our Weddings Team today and let us customize your special occasion at The Venetian.
Book Now
Las Vegas' 10 Best Romantic Hotels: The Venetian (#1) 

- USA Today
Book Now
Walking down the aisle for the first time? Do you want to celebrate your years together with a vow renewal ceremony Las Vegas style? Planning an elopement? Our wedding ceremony packages can be tailored for either celebration. Each package comes with an event planner, an officiant, wedding florist, wedding photographer, and more.
View Packages
If you're brainstorming memorable proposal ideas we can help with that, too. Las Vegas is one of the best places to propose in the US. We have multiple options for you to consider. Our Dream package is one of our most popular, and best of all, you'll receive an event planner to help with the details.
View Packages
Our modern wedding chapel overlooking the Venezia pool gardens exudes elegance and charm. One of the best outdoor wedding venues Las Vegas has to offer. Dazzling chandeliers bring a beautiful glow to the space. Your choice of floral creates a picturesque setting for nuptials. With enough room for up to 100 seated guests. Your wedding planner can help you create an intimate ceremony for those closest to you.
Contact Us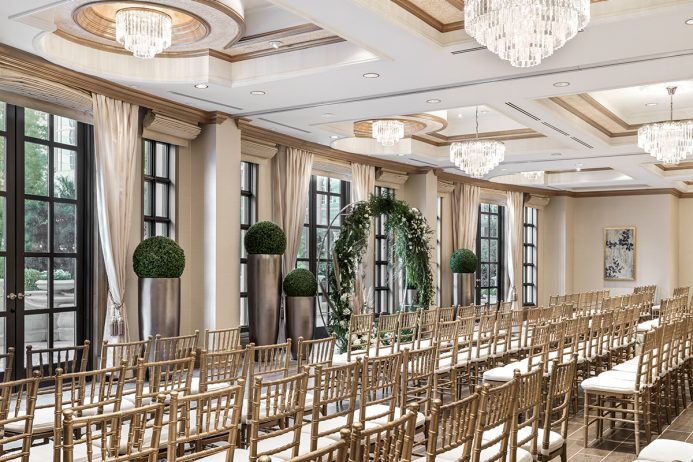 Silver: Best Wedding Chapel

Best of Las Vegas Awards 2019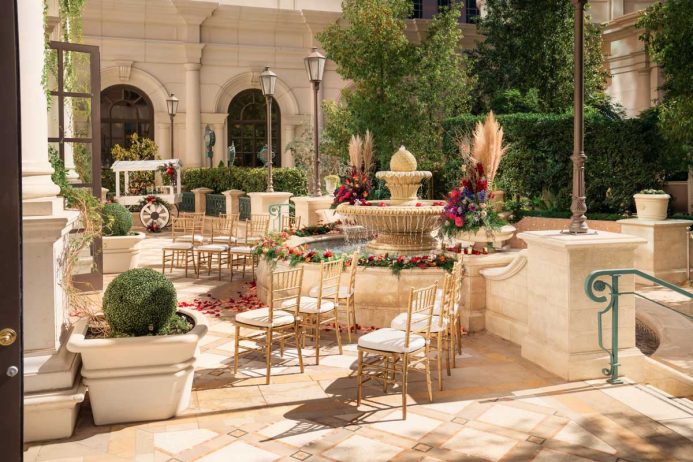 Venezia Fountain Terrace
Tucked away from the hustle and bustle of the Strip, you'll find the Venezia Fountain Terrace. Full of lush greenery, it's infused with Old World charm. It's one of the most serene outdoor wedding venues Las Vegas offers. It can be customized to your needs. It works well as a stunning backdrop for a wedding photo, that your wedding photographer can capture. Contact our Weddings Team today and let us customize your special occasion at The Venetian Resort.
World's Most Extraordinarily Designed Hotel

- TripAdvisor Las Vegas' 10 Best Romantic Hotels: The Venetian (#1) - USA Today

Book Now
Is your guest list making you worry about where everyone's going to stay? When you're blocking hotel rooms for a wedding—that's where we come in. We're here to help coordinate suites for your entourage at The Venetian Resort. You can reserve a minimum of 10 suites and up to a maximum of 20 suites per night. Want to send a special welcome to your guests? Simply order gifts through our floral website, and we can assist with delivery. Sound good? Perfect.
Contact Us
You'll need a wedding reception venue. We offer a variety of Las Vegas wedding reception venues. We have small wedding venues or luxury wedding venues for groups of all sizes and budgets. Our venues like The Stella Studio provide a multi-functional space. Let a wedding planner help transform your own style for the best destination wedding.
Contact Us
Chiffon, organza, brocade—every fabric and style of dress has graced our aisles. This year marks 20 years of hosting weddings at The Venetian Resort. To celebrate, we're offering two wedding packages at a special lower price for a limited time. The Gondola Bianca and Cascata packages provide two enchanting options. Is a royal-inspired wedding in your future? Add a little majesty to your nuptials with our Regal package. Explore the new packages below.
View Packages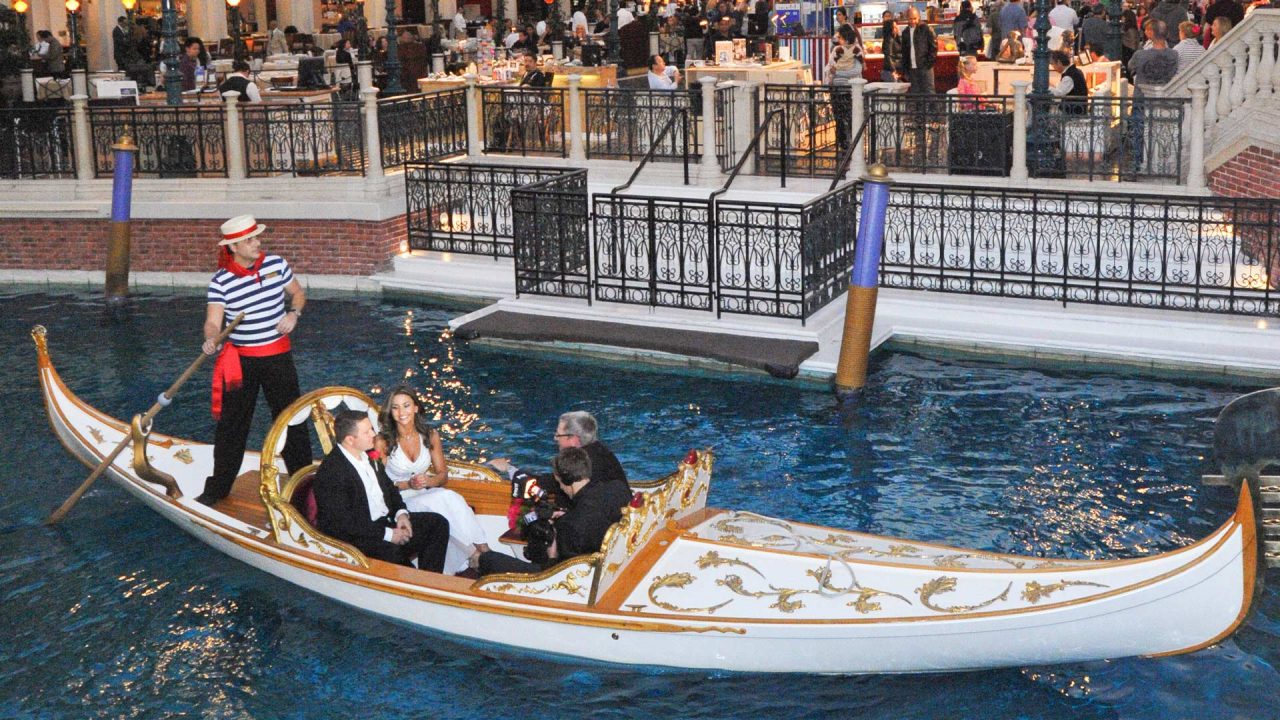 Signature White Wedding Gondola
Weddings
An indoor ceremony that takes place on the white wedding gondola on the Grand Canal.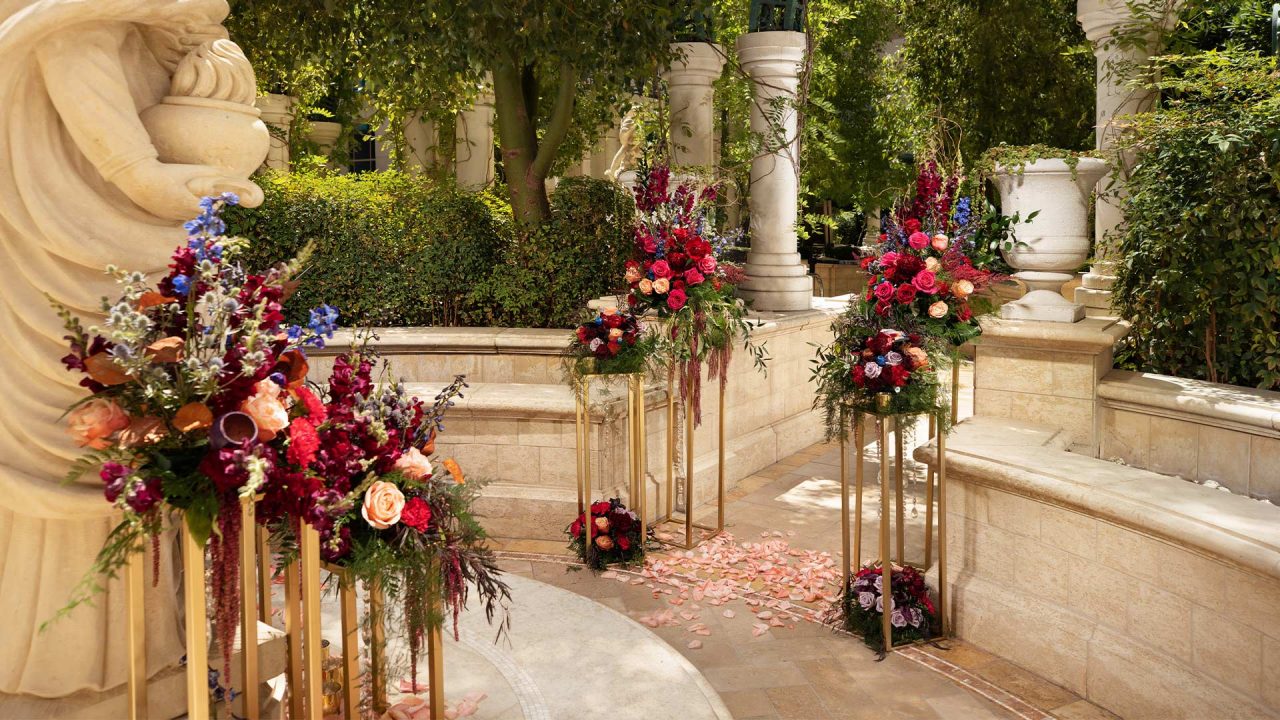 Side Garden within Venezia Pool Gardens
Weddings
An outdoor ceremony location that is a great scenic backdrop with lush landscape. Standing room only.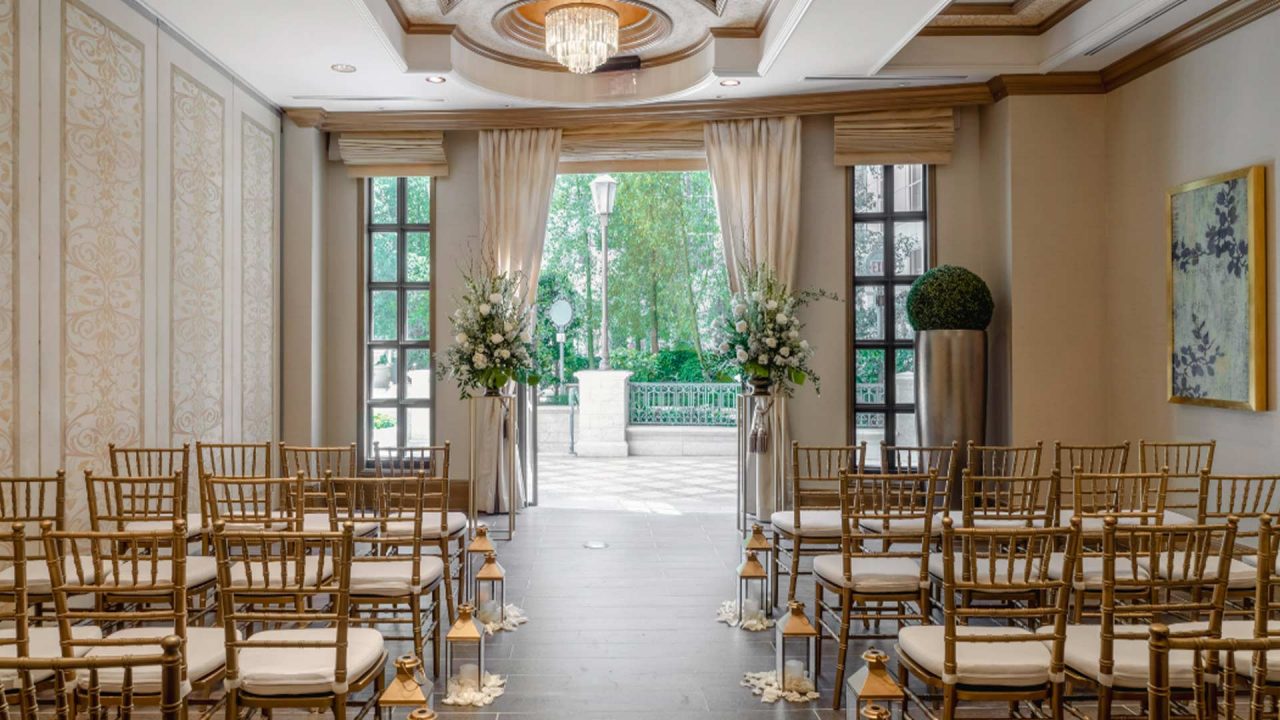 Wedding Chapel with Garden View
Weddings
Side section of our wedding chapel offering a view of our Venezia pool gardens.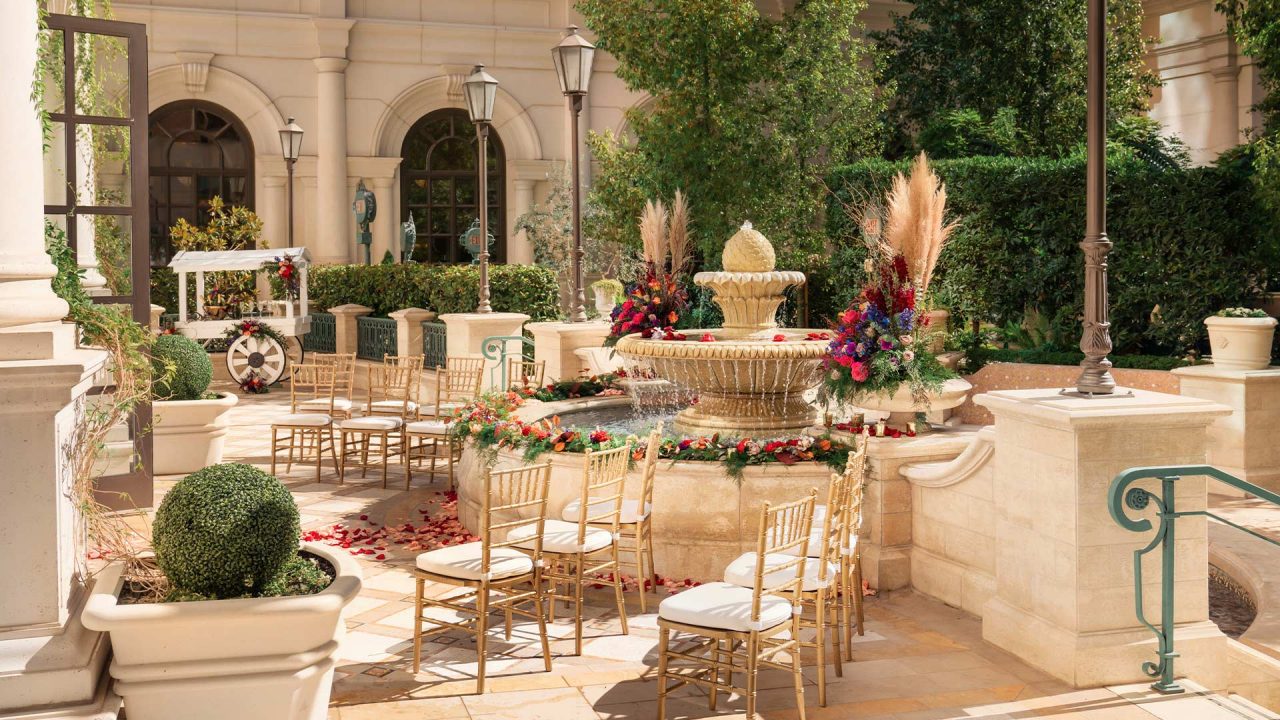 Wedding Terrace
Weddings
Outdoor terrace overlooking our Venezia pool gardens.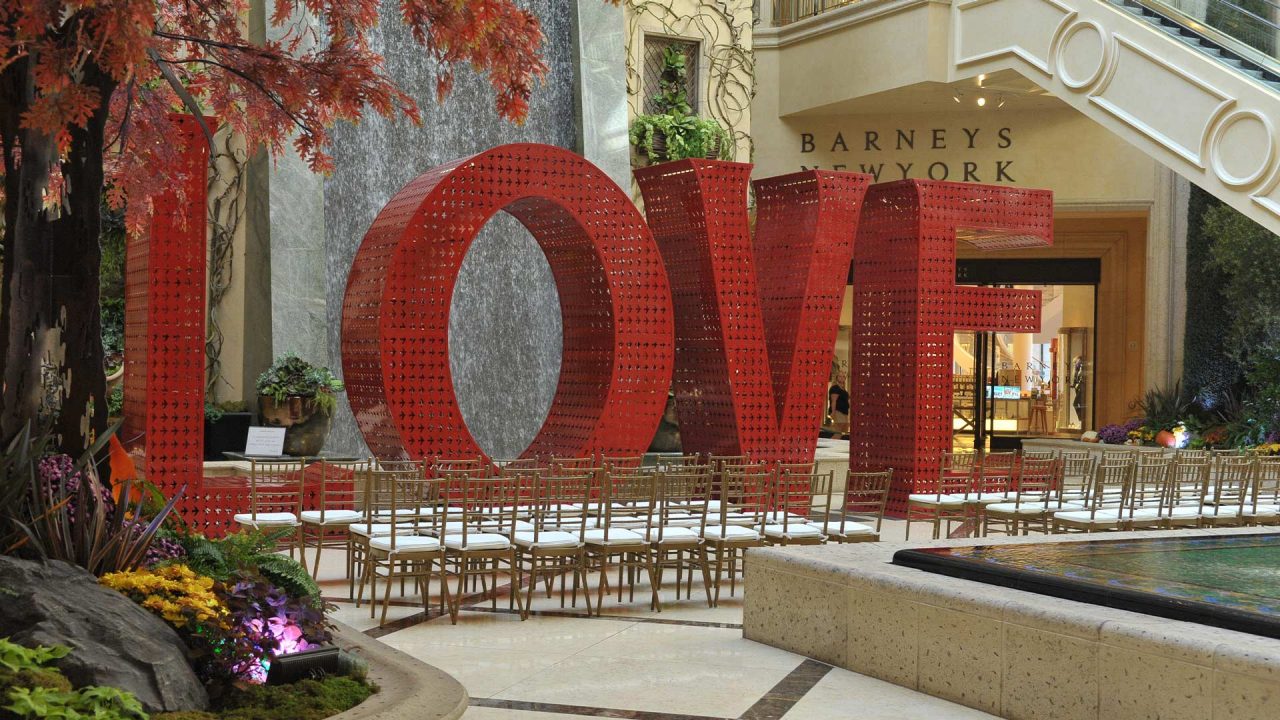 The Waterfall Atrium
Weddings
Indoor atrium featuring our LOVE sculpture and seasonal décor.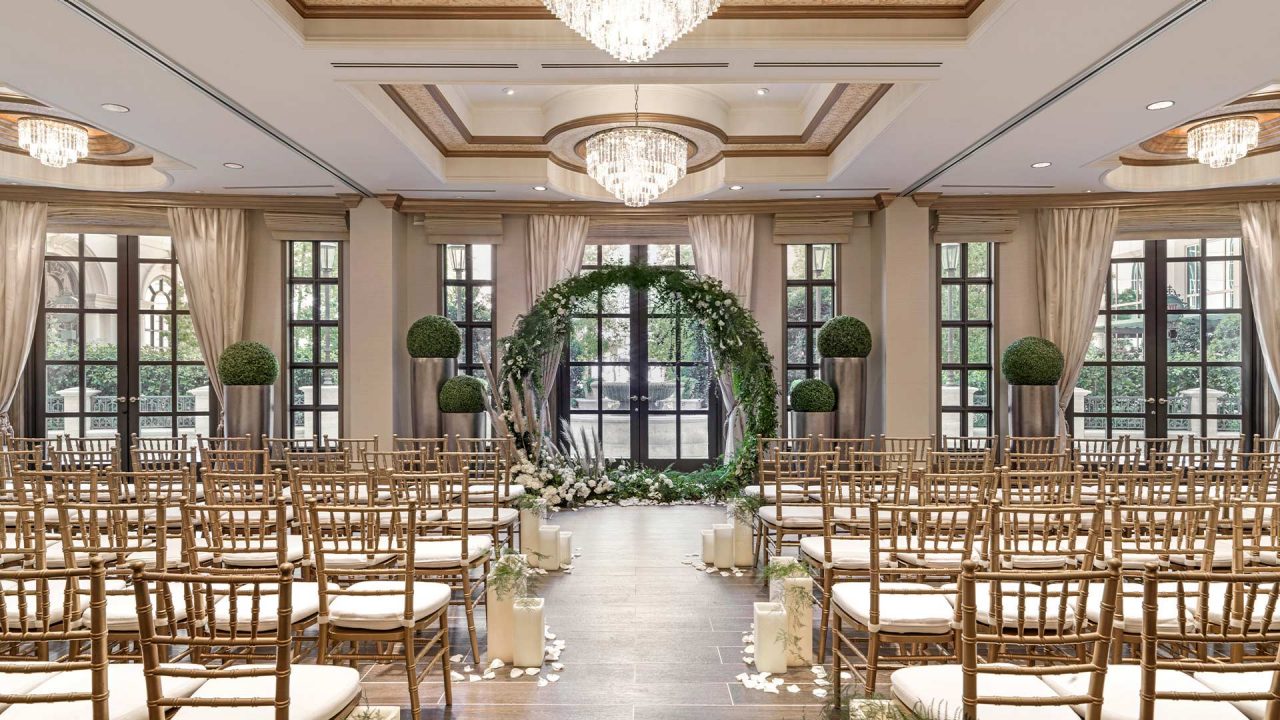 Wedding Chapel
Weddings
Intimate setting with floor-to-ceiling windows and doors leading out to our terrace and Venezia pool gardens.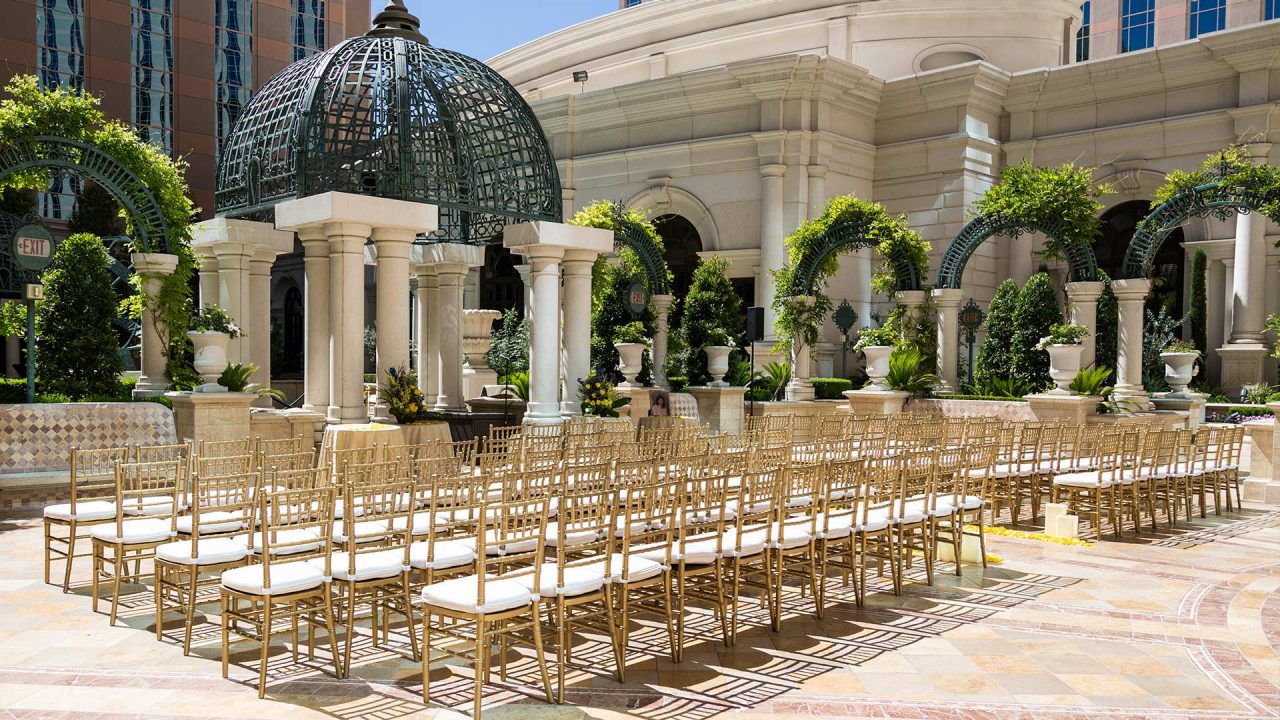 Venezia Courtyard
Weddings
Outdoor courtyard within our Venezia pool gardens.